Don't miss the Bear Backer $5 meal deal. You get your choice of a hamburger or a hotdog, choice of a side, a drink & dessert all for $5! Only serving until 6:45 so get it now! A huge thank you to our tailgate sponsors: Perry Ranch Perry Ranch II Millers Excavating Fanestil Meats KNA Diggin CAJ, Dairy Farms Brad & Shannon Heston Don't miss your chance to win! Bear Backers has a 50/50 raffle & you can win ½ the pot. Tickets are only $1 each or 6 for $5. We have a table set up by concessions. Winner will be announced during the 3rd quarter.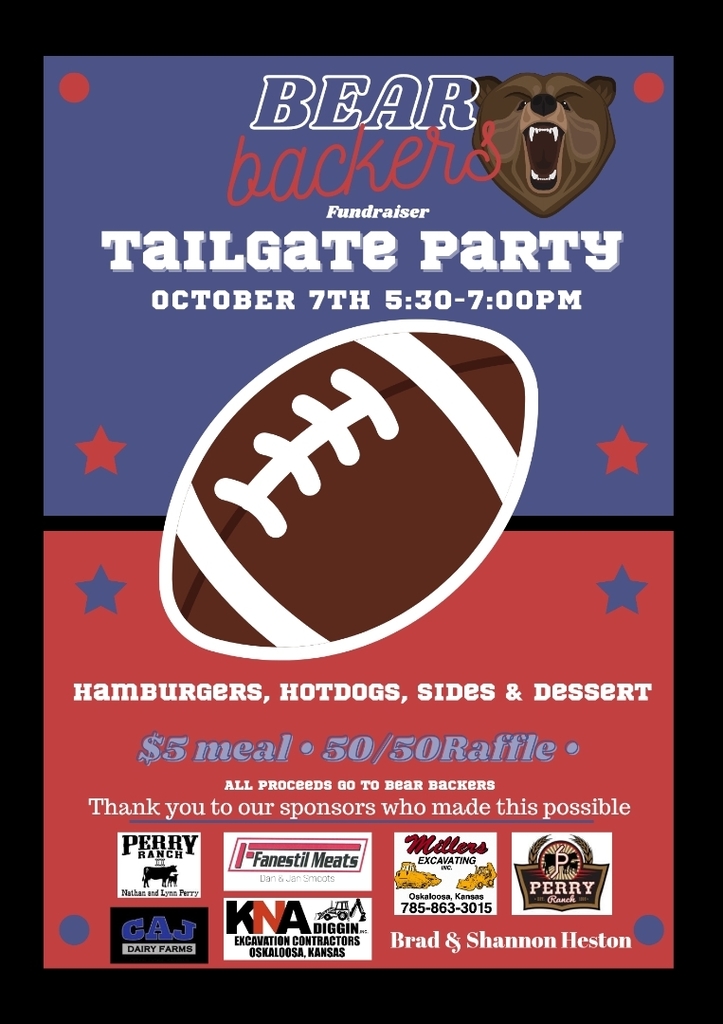 Homecoming Spirit Week October 3rd-7th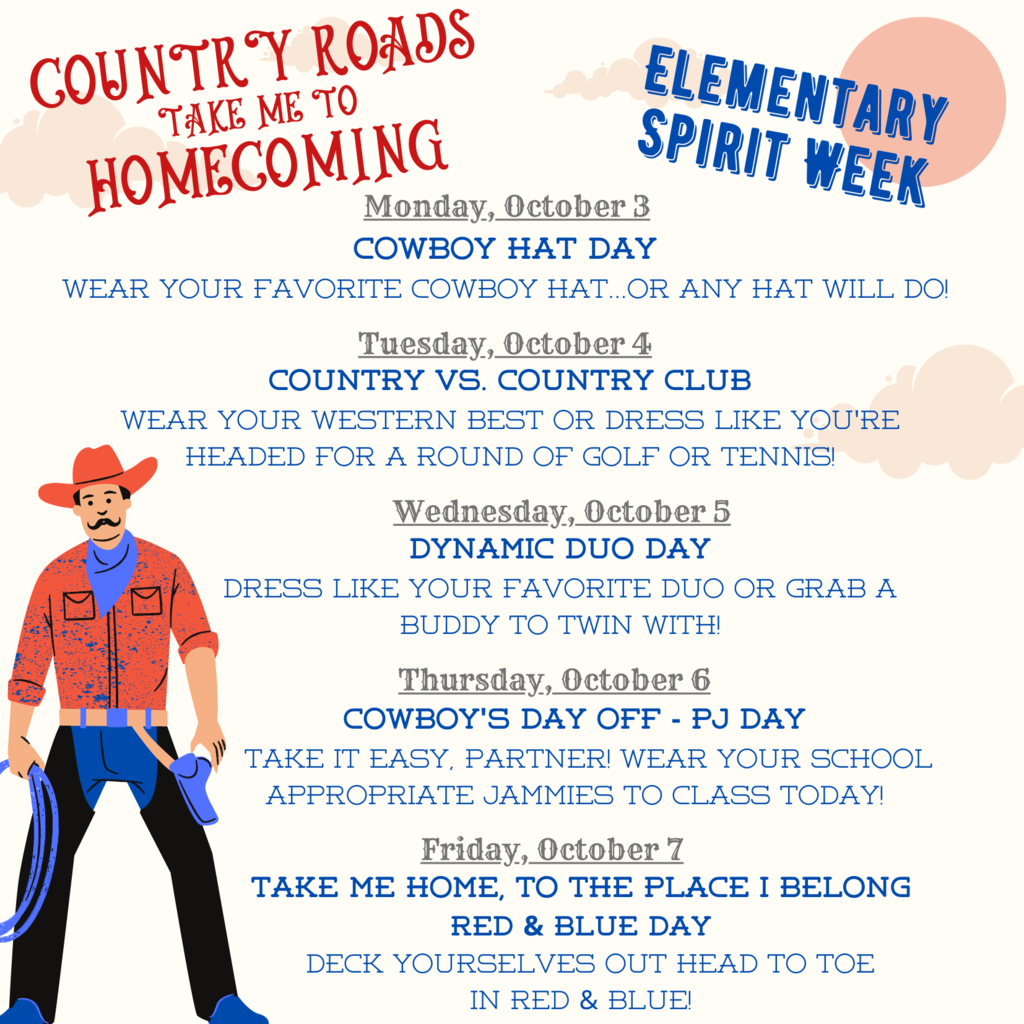 Community Auction and Dinner to benefit the Rockhold family. Donations are still being accepted. Tickets for a 50/50 raffle are still available. The drawing will be held on Sunday October 2nd. If you have any questions, please contact Gloria Noll (785)691-7010, Tonya Reed (913)620-5854, or Trisha Boyd (785)231-8663.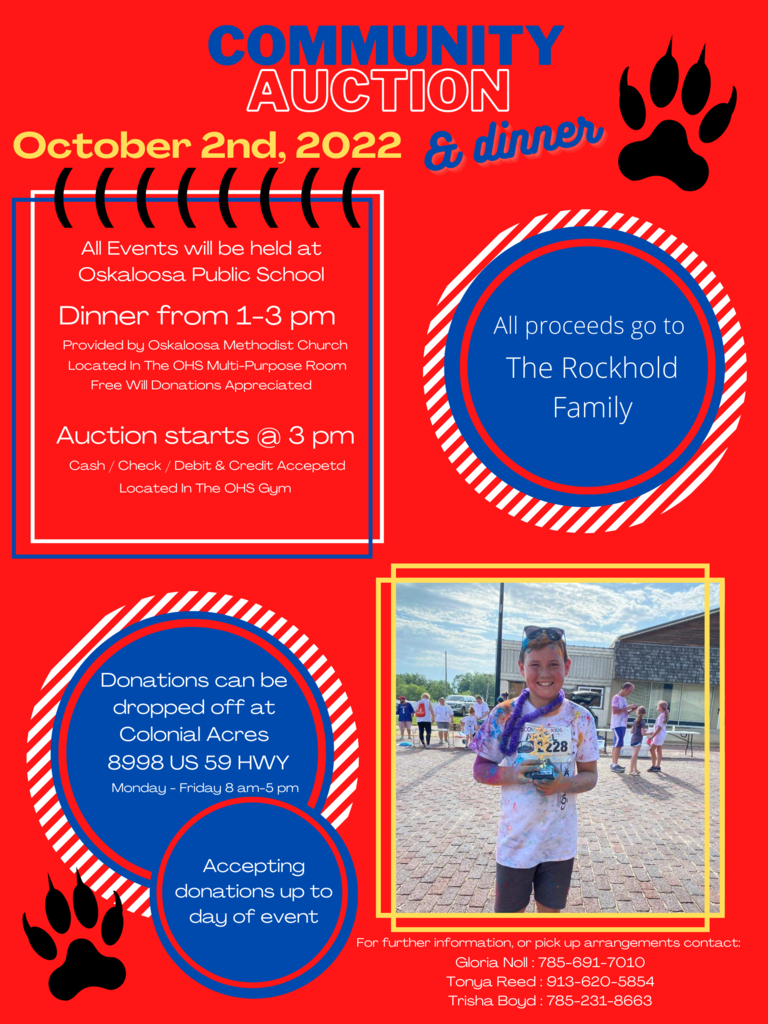 FAFSA Completion Night at Washburn Oct. 12: 5-7 p.m., Mabee Library, Washburn campus Oct. 25: 5-7 p.m., Mabee Library, Washburn campus